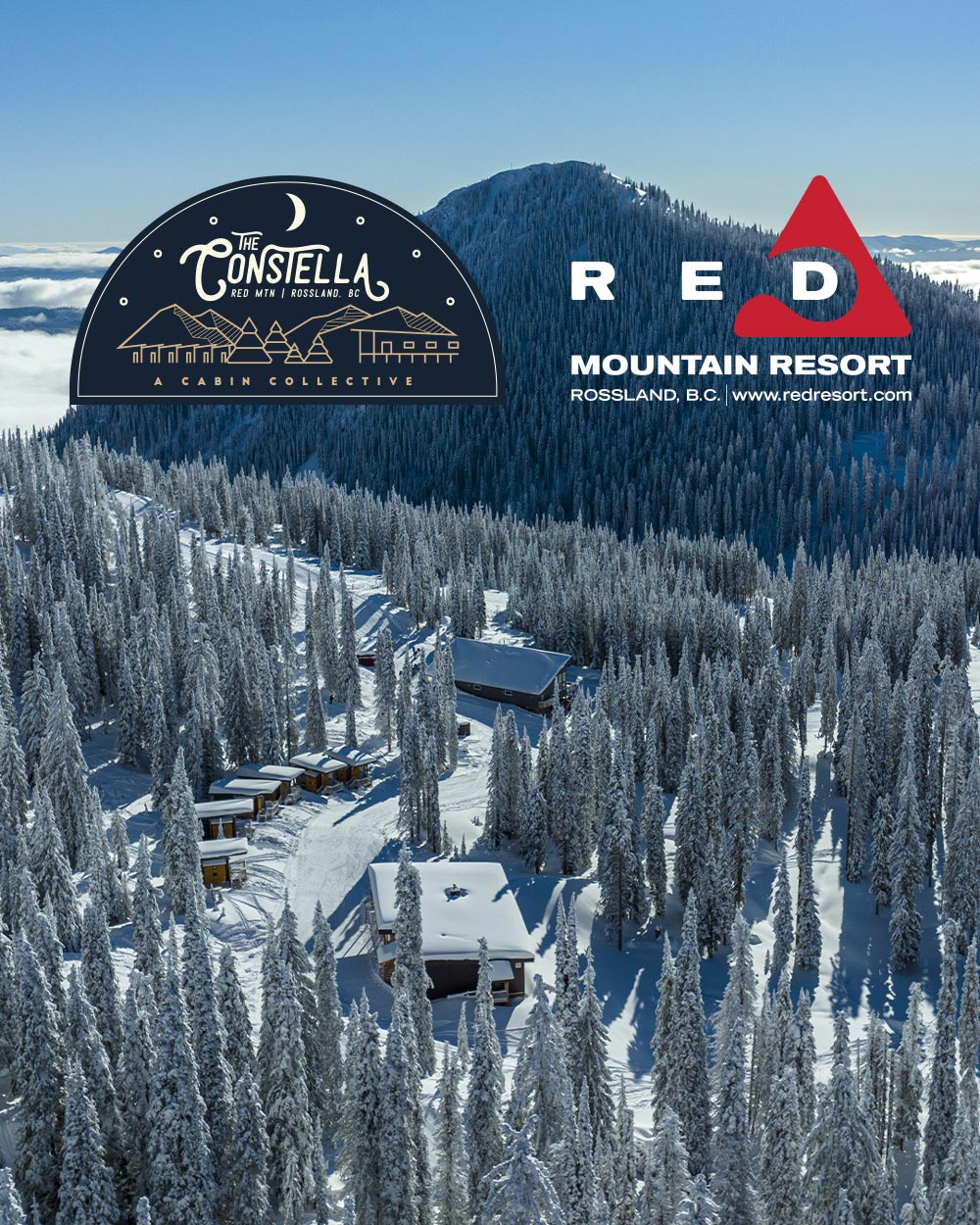 Your Perfect Night Under the Stars
An Unreal Mountain Getaway
A Backcountry Experience for All
A Truly Next-Level Mountain Getaway
Our newest bucket list experience here at RED Mountain Resort in Rossland, BC provides you an overnight resort stay as remote and unique as ever.
Public bookings for the 23/24 winter season are open!
located on-mountain
The Constella is a collection of six overnight cabins and shared central clubhouse that are perfectly nestled on the backside of Granite Mountain, at RED's aptly named Paradise Basin. It doesn't get more ski-in/ski-out than this! See where you'll be sleeping »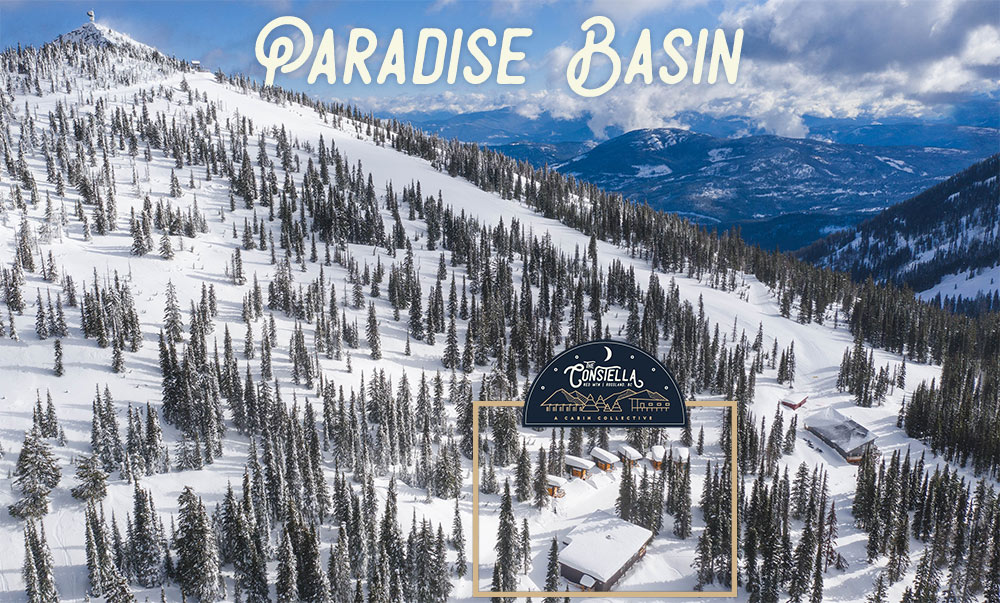 sample the experience
This ski-in only overnight stay gives you first-access to Paradise's famous gladed tree skiing and beautiful groomed runs the next morning, and unlimited access to the best made memories. Just click play to sample this bucket list experience.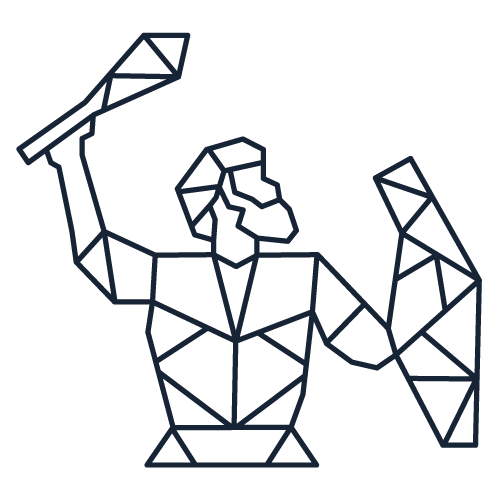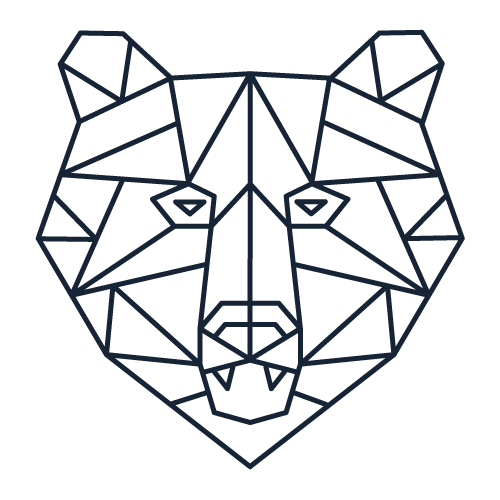 your overnight sanctuary
Your eco-friendly and cozy cabin is your private homebase for the night. Accessed only via the chairlift and the planks of your choice under your boots, these quaint cabins set you up for a tranquil night under the stars.
the quick facts:
5 of the 6 cabins sleep up to 5 guests (1 twin over twin bunk, 1 twin over double bunk)
Our 6th cabin, Ursa Minor, cabin sleeps 2 with a queen bed and seating area
Wifi access, electricity, and baseboard electric heaters
Bedding and towels
Bathroom with sink and toilet
Custom wood hand-made fold-down table and bench
Hooks and shelving for any gear you'd like to hang
5 of the 6 cabins sleep up to 5 guests (1 twin over twin bunk, 1 twin over double bunk)
Our 6th cabin, Ursa Minor, cabin sleeps 2 with a queen bed and seating area
Wifi access, electricity, and baseboard electric heaters
Bedding and towels
Bathroom with sink and toilet
Custom wood hand-made fold-down table and bench
Hooks and shelving for any gear you'd like to hang
New for 23/24! We've converted the Ursa Minor cabin into a special couples suite with a single Queen bed and small sitting area. Perfect for that big-mountain romantic getaway!

your central evening hq
Our beautiful clubhouse is shared between the guests of the six cabins as your own private central hangout. Carefully curated with beautifully hand-crafted custom seating and tables, an indoor fireplace, bar, games, outdoor firepit, wrap around deck balcony, and some seriously unreal views, there's hard to find a better place to disconnect from it all.
the quick facts:
Clubhouse is open to the public from 11am – 2pm (closed on Tuesdays) serving wine, beer & warm beverages as well as a handful of delicious lunch options like daily soups, paninis, muffins, baked goods, and daily grill specials.
Clubhouse bar serves beers, wine, and other non-alcoholic drinks available for purchase
A non-alcoholic welcome apres warmup drink served upon checking in with Clubhouse host at 3PM
Clubhouse is equipped with games (board games, Neglin), a telescope for stargazing, an outdoor firepit with additional seating, wraparound balcony with additional seating, bathrooms, and storage for your skis and boards
Dinner served in the Clubhouse to guests at the time requested upon check-in
Clubhouse is open to overnight guests until 10PM
Light breakfast items are available for purchase in the Clubhouse the morning

1. your journey up
get ready for an experience to remember! but make sure you start it out right: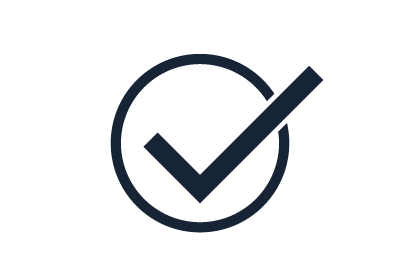 1. Be sure to please check-in between the hours of 8am-2pm at the Red Mountain Resort Lodging Office, located at the roundabout at 4310 Red Mountain Road. When you reach the roundabout you will see our Red Check-in sign above our office door. You'll sign your waiver here as well.
At the time of check-in, you will receive a parking pass and instructions for overnight parking. Parking is located in the lot next to Nowhere Special Hostel at 4255 Red Mountain Road. All vehicles parked overnight must have a valid parking pass to ensure they are not towed.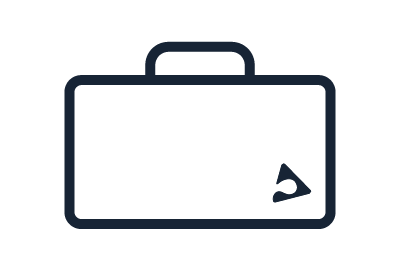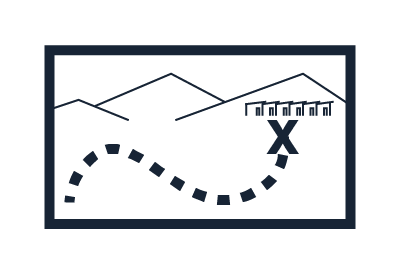 3. Hop on the chair and make your way to The Constella Cabins! Guests should be loading the Motherlode chair NO LATER THAN 2:30PM – if you do not check in on time you will forfeit your reservation as there is no other transportation up to the Constella. Show me how to get there!
Each guest will require a lift pass to access the Constella Cabins for the evening (20% discount available through RED Mountain Lodging.)
2. welcome to the constella
you made it! meet the clubhouse host, mingle with a welcome drink, and get settled in!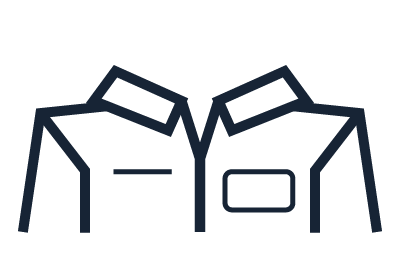 1. The Constella Clubhouse and the Clubhouse Host will be ready for your check-in at around 2PM with your cabin ready for you starting at 3:00PM.
TIP: If you aren't checked-in at the Clubhouse by 3:30PM, Ski Patrol will be contacted for a search and rescue (Nobody wants that, right?)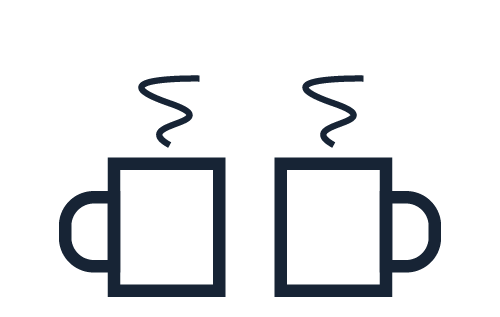 2. Meet your Clubhouse Host for the evening! They'll go over all the details regarding your stay, take down your requested dinner time, and help you store your gear in a secure area inside the Clubhouse.
Grab a warm up welcome drink (non-alcoholic) and snacks on the house for a little Apres at the Clubhouse! Kick back at the fireplace, outdoor firepit, or mingle with guests! Beer and wine available for purchase.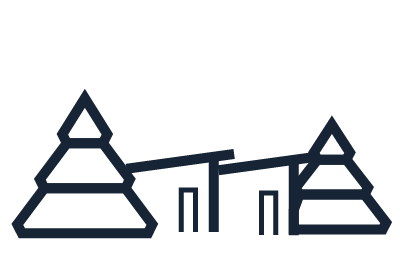 3. Looking to get settled into your cabin before grabbing a welcome drink? No problem! Once you get your keys to the cabin from the Clubhouse Host, it's aaaaaall yours. What's inside my cabin?
3. your night under the stars
after you've settled into your cabin and snagged your welcome drink & snacks, it's time for your night to begin!
1. Dinner will be served at the Clubhouse at the time you requested upon check-in with the Host, and is included in your reservation. Please note you'll need to clarify any dietary requirements ahead of time with the Lodging Office at the time of booking.
TIP: Please note there's no outside food or alcohol allowed in the Clubhouse BUT you're free to bring any of it into your cabin! 2. We offer a variety of beers, wines, and non-alcoholic drinks (coffees, hot chocolates, etc) at the Clubhouse Bar that are available for sale. 3. Quiet hours hours begin at 10PM. We want everyone at the Cabins to have a restful and relaxing stay. To ensure this* we ask all of our guests to please respect our quiet hours that are 10PM – 7AM.
TIP: *Sadly, if we do receive noise complaints of excessive noise beyond 10PM, additional fees may be charged to the room.
4. first tracks out your door
what a night, eh? it's time to start your morning with the mountain right outside your doorstep!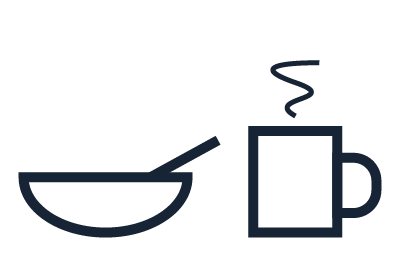 1. Light (continental) breakfast options are available for purchase at the Clubhouse in the morning, and Paradise Lodge opens at 10am for full breakfast options.
TIP: Paradise Lodge (just down the road from The Constella!) has probably the best breakfast sandwich in the world.
2. When Ski Patrol gives word to the Clubhouse Host that overnight guests can safely start their morning on the snow, the Host will allow you access to your gear! This time can be weather-dependent (avy control, etc) but generally is at 9am.
The most important TIP: Where do I go for first tracks?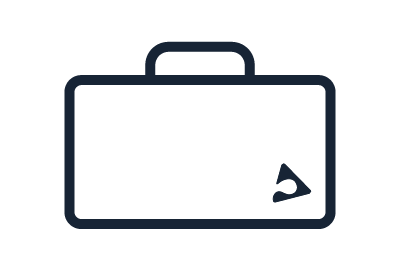 3. What about my luggage? Know the details
If you're looking to take your time in the morning (No shame, here!), please know that you will need to check-out by 10am.
Check Availability
23/24 Winter Pricing
Public bookings for the 23/24 winter season are open!
Overnight cabin bookings are available Thursday through Saturday.
Price includes dinner, a non-alcoholic welcome aprés drink and morning coffee/tea. Dinners are subject to 15% gratuity included in your final bill.
group size per cabin

thursday – saturday




(Per Cabin, Per Night)

Couples Suite Queen Room for 2 People
$566
Bunks for 2 People
$516
Bunks for 3 People
$574
Bunks for 4 People
$632
Bunks for 5 People
$690
PLEASE NOTE: For "Fight the Man. Own the Mountain." $10k Investors and above that use their comped nights at The Constella, there is a $250 CAD (+GST) cleaning fee charge per stay and $58 per person for dinner and welcome drinks/snacks.
how to book
Check the availability using the calendar. Available dates are displayed in green.
There is a maximum of two nights for each reservation. The entire reservation amount is required 30 days prior to arrival, this amount is non-refundable.
When you're ready to book, call 1-877-969-7669 or email us at lodging@redresort.com to book your stay.
---
Can't make it to RED this winter? We have Gift Certificates available for possibly the best surprise gift imaginable! Contact our lodging office for more details.
Quick faq
Some of the most important info without the added details. Have more questions? Just fill out the form below!
PS. Please note we highly (like really, really, strongly) recommend reading through the entire experience process above, as these FAQs don't answer everything, just most things.
Cancellation Policy
All reservations made at the cabins are non-refundable, please ensure you have adequate travel cancellation insurance in the event of an emergency cancellation.