Unlocking
RED.
The First-Timer's Guide to All of RED's Glory
Making your first your best.
Your friends at RED Mountain, in Rossland BC, love to take in the smiles of new guests after their first day on our hallowed slopes or after their first snowy hot tub on the deck. For us, it's like experiencing our own "first time" here over and over again. For 2021/22, we put together this little video "cheat sheet" to help you feel like one of our friendly locals in no time flat.
Now say after me: "TOQUES"; "KOOTS"; "SPICY CAESAR"…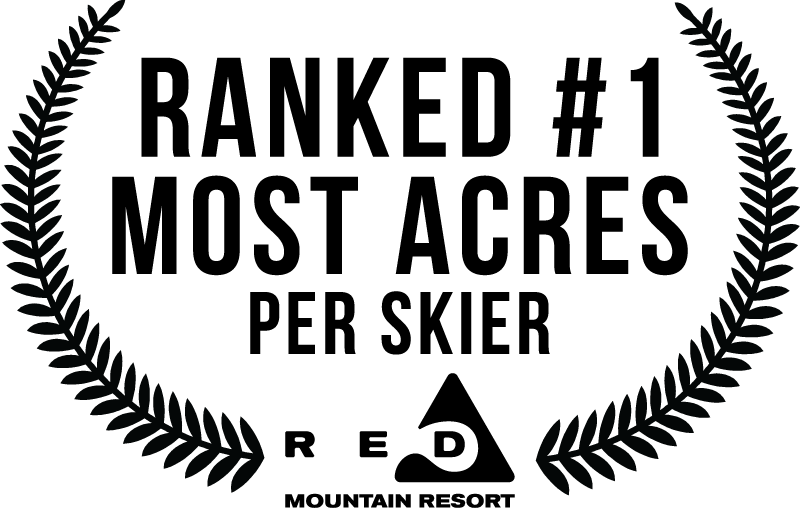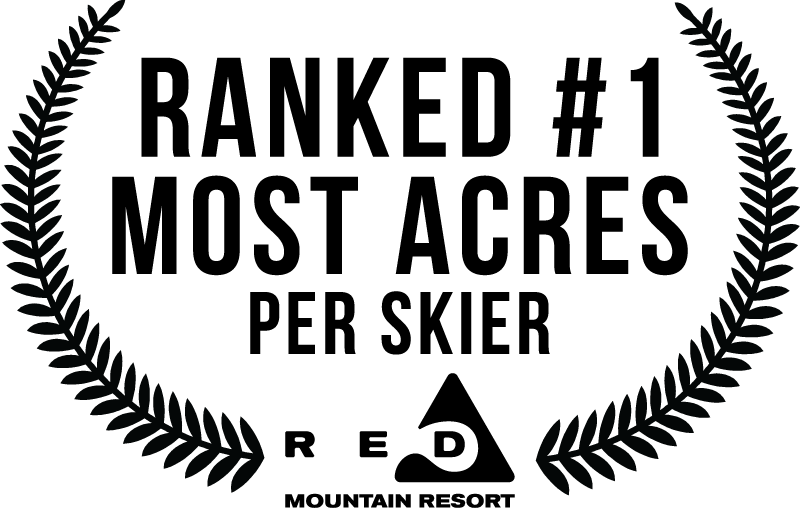 Terrain Spotting
3,850 skiable acres provides something for everyone
The first thing you might notice, looking at our trail map (download our 3D Trail Map App here), is that RED is biiiigggggg—but fear not. We're a friendly giant… The next thing you'll notice, standing at the base, is we have numerous peaks, many of which offer 360-degree descents versus just a "front side" or a "back side." The beauty of this is that it spreads out the crowds and allows you to follow the sun. It also allows mixed-skill groups to ride the lift together, pick different lines to the bottom, and for everyone to get what they came for—and then lie about it on the chair. If you're a numbers person, check out stats and maps here or if you're more visual, scroll down to watch the video below to learn more about our peaks.
Pillow Lines
Accommodations right next to the lift
Even the most hardcore powder hound needs a place to unwind after serious shredding—and RED boasts an incredible spread of accommodation options to suit every style and budget, from dirtbag to dilettante. Influencers and introverts working on coming out of their shells will revel in the architect-designed Josie Hotel, which boasts an incredible bar and restaurant. Solo schralpers love our new design-driven modern hostel, Nowhere Special, where they find fast internet and fast friends. Families and larger groups are what our on-hill condos are made for, with gourmet kitchens, couches aplenty and room to spread out. The Constella, our brand-new alpine cabins, are for our most "bucket list" adventurers who think they've already seen it all and done it all. (Pssst—they haven't!)
Rossland Rules!
RED Mountain's secret weapon
If you've only skied at resorts with tiny towns attached to them, Rossland will knock you over. This Goldrush Era "little city" with its wide, friendly main street, stone buildings, and unique shops and cafes will take you back in time. Make sure you stop for a snowy statue selfie with Olaus Jeldness, RED Mountain's patron saint, and then tuck into the full-sized gourmet grocery store to gather ingredients for that one show-off meal you have up your sleeve. (For our American friends wondering where the wine and beer are, they are a few doors down at the liquor store. It's the bleep-in' government, eh?)
Local Legends
Do RED Like a local
RED isn't just a stellar place for this year's powder pilgrimage. Far from it. We pride ourselves on offering a true adventure for every guest, regardless of how brave or bold or outgoing they might think they are.
Get Lost Adventure Centre
Rossland, BC is your gateway to adventure and GET LOST will help you find your way to our finest recreational opportunities easily. GET LOST is purpose-built for getting folks off their phones and out into an adventure they'll remember for life. We have gathered all our favorite suppliers in the area to help get you on your way to an adventure of a lifetime.
Free Snow Hosts
Snow ghosts are trees that have been blasted with snow and bent over to look like pale monsters from your imagination. Snow Hosts are friendly, back-of-my-hand RED locals who love to share their favourite runs and chili spots. You can hang out with these hilarious alpine encyclopedias for free dollars and free cents, seven days a week, and you're a big dummy if you don't.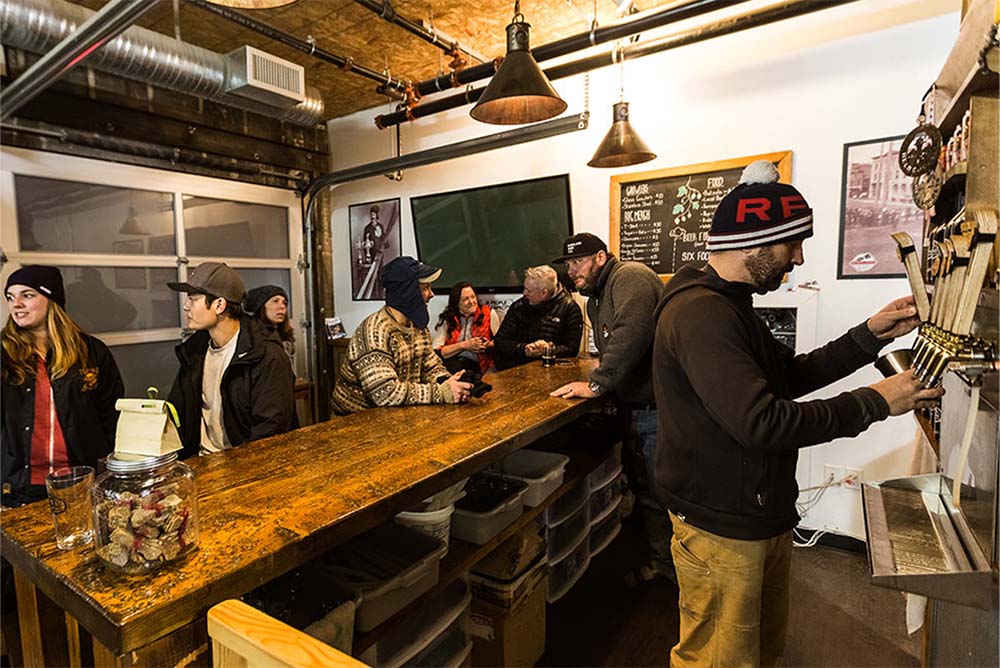 Local Things To See & Do
Rossland is a world class mountain town full of Gold Rush ghosts, hilarious history, adventurous families, and modern marvels. While we have a sacred duty to hold back a few secrets you have to discover on your own, we have compiled this list of things to look at and get after during your unforgettable visit to the Kootenays. We hope you have as much fun checking them off as we did "researching" them.