FIERCELY INDEPENDENT
RED Mountain is a place of powerful contrasts. We're the oldest resort in Western Canada yet we're also the home of the most significant terrain expansion in the last decade. We're proudly Canadian yet located only minutes over the USA border in the snowy Kootenay mountains. Guests love our unpretentious vibes and they also love the massive terrain—3,850 acres!— that puts us in the Top 10, size-wise, in North America.
Here at RED, we have everything you need and nothing you don't. You can stay a snowball's throw from the lift at a clean, modern hostel or kick back at a slope-side condo or in a boutique hotel. We're bad at math but proud of our numbers: nearly 3,000 ft of vertical drop; 300-inches of snowfall; $10/run in-bounds cat-skiing; and 5, count 'em 5, skiable peaks. We have famous tree runs, pristine powder, glorious groomers, Ikon Pass access, and the only snowbound taco truck in Canada. We were once under the radar, now we're the Next Big Thing.
Never been here before? Check out our RED Guide, unlocking everything you need to know to make your first your best!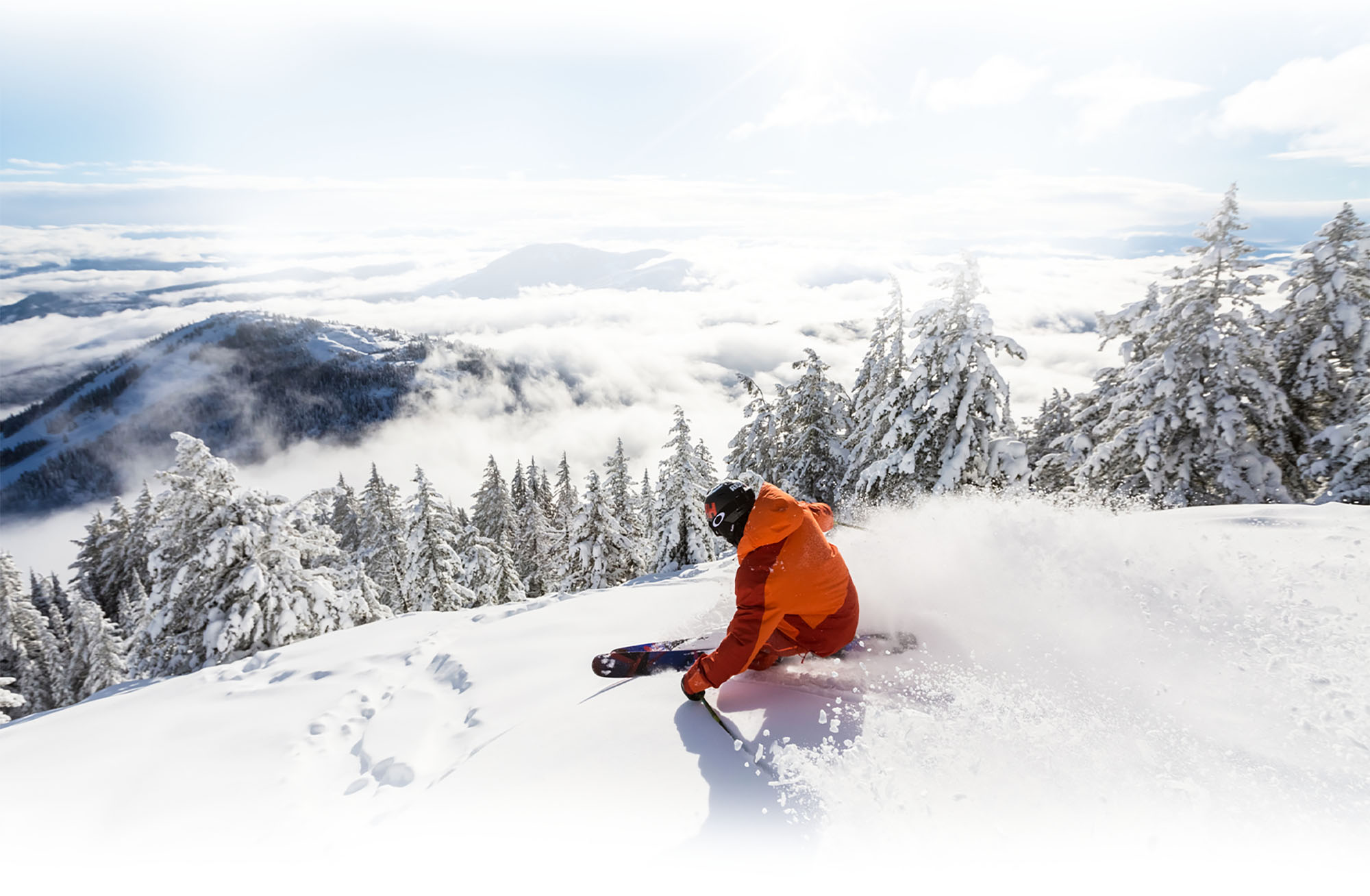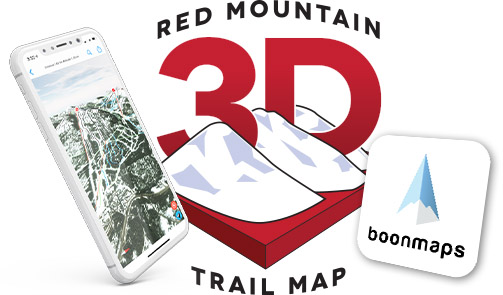 Download Our New 3D Trail Map App: Version 2.0 now LIVE!
What once took years of dedicated daily skiing on RED can now be accomplished by our new 3D Trail Map App. It's like having a lifelong RED local in your pocket right next to your chapstick and that half-eaten, lint-coccooned protein bar from 2004.
Key Features
After creating a quick account (just 1 to 2 minutes!) you'll never need to log in again! Accounts will eventually allow for future versions to track routes, save settings and synchronize your app across different devices. (We got big plans, yo!)
Pinch, zoom, spin, pan, scroll all over our map from Red, Granite, Grey and everything in between. (Zoom hard and try to figure out what's in our cat driver's sand wich!)
2 different map download sizes available (full satellite view and a more basic view to save download space)
Descriptions of runs, chairlifts, restaurant and restroom facilities
NEW: Route tracking! You can now track your route and then save it to see anything from your route date/start time, duration, distance, elevation loss, elevation gain, and average moving speed. You can then also load your saved routes on the map.
NEW: Safety/Assist button! You can click an Emergency button, see your location, share your location via text or email and callout directly to RED Mountain ski patrol – all from within the app/map. Safety first!
---
Feedback
Having issues or just want to let us know how much you love the app? Fill out the form below. Location: Rossland, BC
Avg. Snowfall: 760cm / 300in
Avg. Winter Temp: -4°c / 25°f
Base Elevation: 1,185m / 3,887ft
Summit Elevation: 2,075m / 6,807ft
Number of Lifts: 8
Longest Run: 7km / 4.3mi
% Beginner: 17%
% Intermediate: 34%
% Advanced: 23%
% Expert: 26%
The Rockstar Energy Terrain Park
RED's Rockstar Energy Terrain Park is all geared up for your shredding enjoyment. With new jumps, jibs, and park-wide sound system, big change is in store for the Rockstar Energy Terrain Park with a new jump line as well as a flowy line of small features that boost progression. Our on-hill park staff is dedicated to the quality of features and the safety of RED's skiers and boarders. Educate yourself in terrain park safety: http://www.terrainparksafety.org/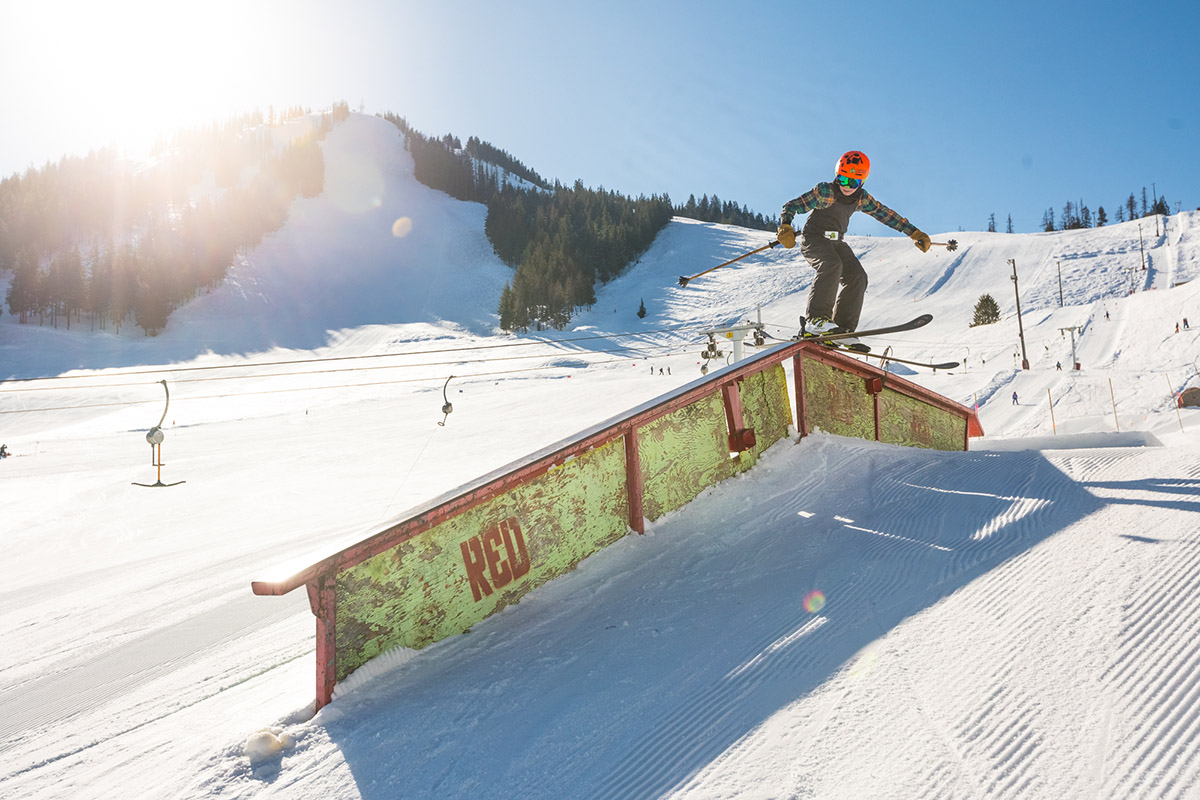 Park Features for winter 20/21:
As of Jan 21, 2021
Dance Floor
Curved Rail
Down Bar
Banked Bar
Down Bar
Up Down Box
Flat Box
Shotgun Rail
Rainbow Rail
Hubba
Rockstar Stall